Agricultural Sciences Building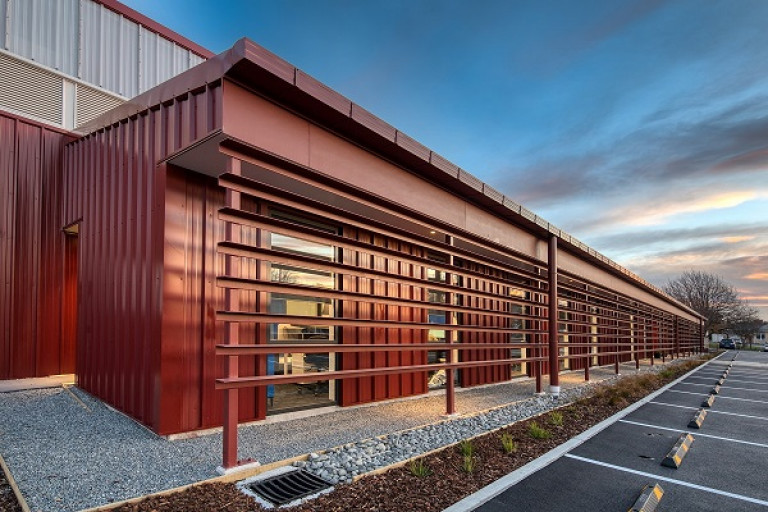 Distinctive red-coloured sun-shaded building
The new building is home to our Agricultural Sciences Department.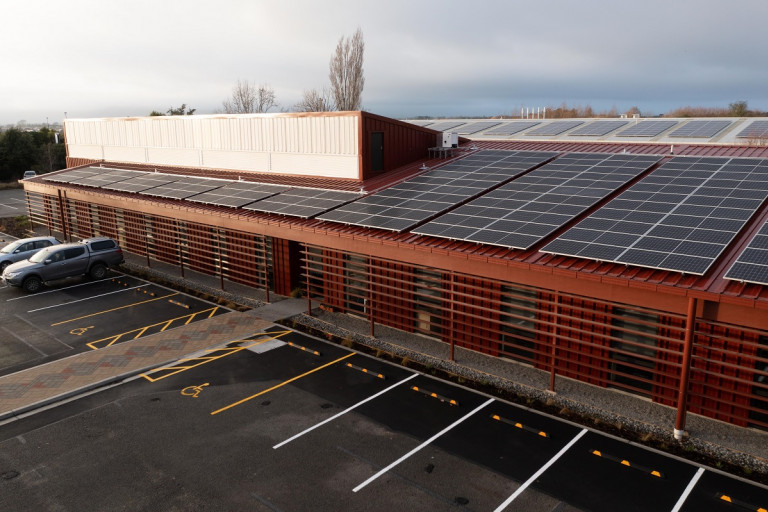 Solar powered
The roof-mounted solar array has a generating capacity of 60 kWh.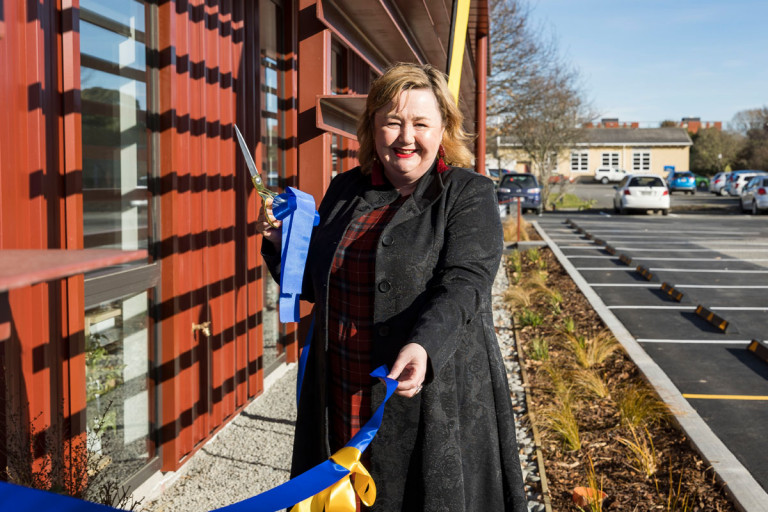 Ministerial opening event
Minister Woods cuts the ribbon to officially open the new Agricultural Sciences Building.
A distinctive red-hued, sun-louvred building located in the south-eastern corner of our campus houses the research spaces, labs, offices, collaboration spaces and social areas for the Agricultural Sciences department of the Faculty of Agriculture and Life Sciences.
Replacing earthquake-damaged buildings, the construction for this new animal science building commenced in June 2020, and progressed rapidly to completion in July 2021.
On 14 July 2021 Minister of Research, Science and Innovation Hon Dr Megan Woods cut the ceremonial ribbon to officially open the new building in front of an appreciative audience of dignitaries, staff, students and members of the science community.
In her speech, Dr Woods said she looked forward to learning more about the leading-edge research that would be undertaken by Lincoln's renowned animal scientists in the new facility.
Green MP Eugenie Sage, speaking at the opening event on behalf of Climate Change Minister James Shaw, expressed strong support for the University's sustainability goals and praised the new building's many sustainability features.
The building is built to Level 4 green star standard and features a roof-mounted solar array capable of generating 60.3 kw, as well as wool carpets and insulation.
The new building is the first of two new science facilities that will deliver fit-for-future learning and research spaces where the finest minds in land-based scientific pursuits will be equipped to take on the world's most pressing environmental challenges.
Supporting research and education activities directed towards developing higher-value products, improving environmental performance and building more prosperous communities, these facilities will be critical to New Zealand's transition to a productive, low-emissions economy.