Farm Road (with ensuite)
If you want some extra comfort and privacy, Farm Road (with ensuite) might be exactly what you're looking for.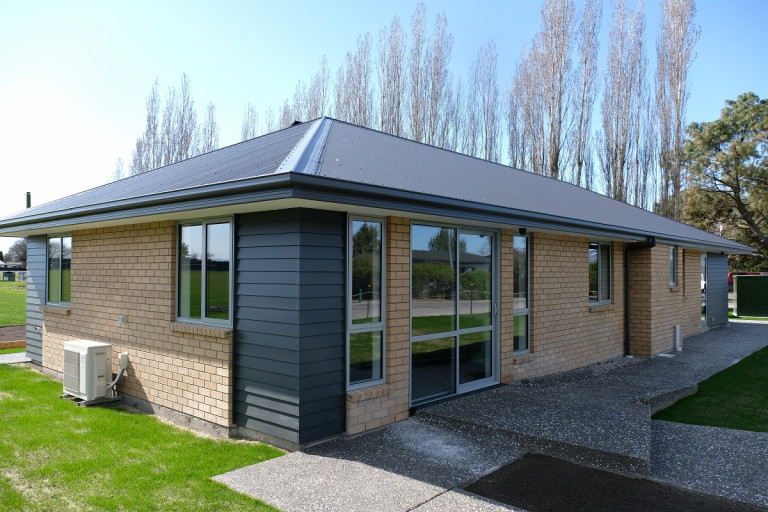 Outside the Farm Road Flats (with en suite)
The outside of the new Farm Road Flats, finished in 2020.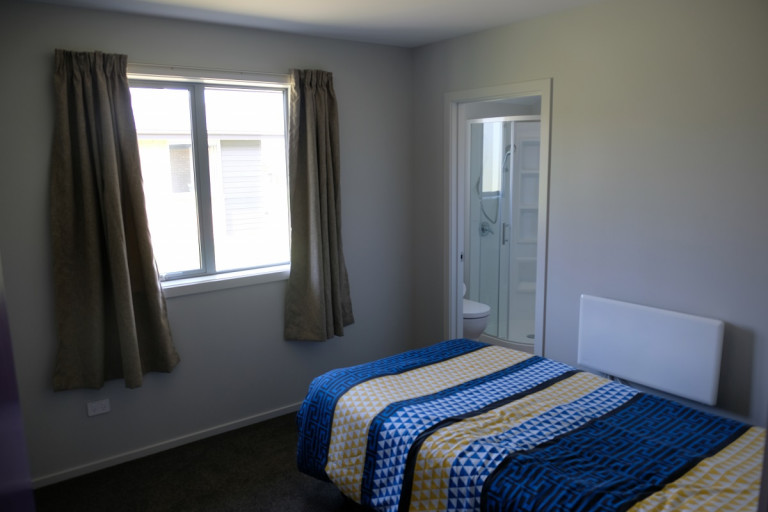 Farm Road Flat bedroom
Each flat contains five bedrooms and each room has an en suite.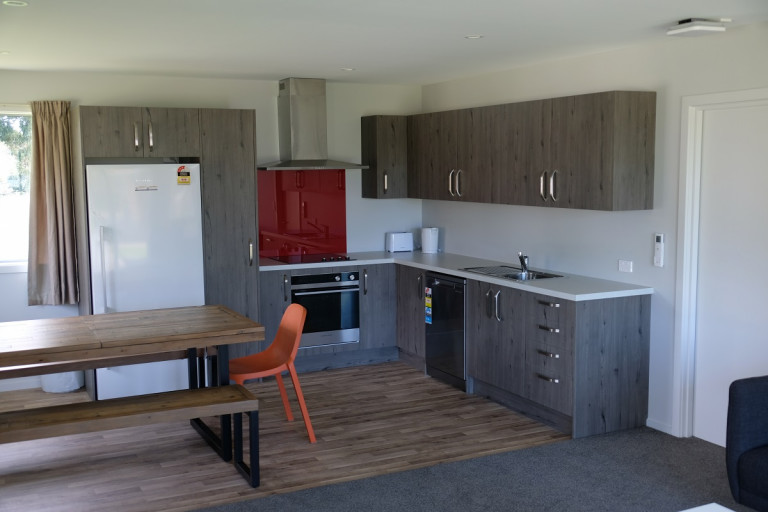 The kitchen
The flats all have a kitchen and dining area so that you can make your own meals and enjoy the freedom of self catering.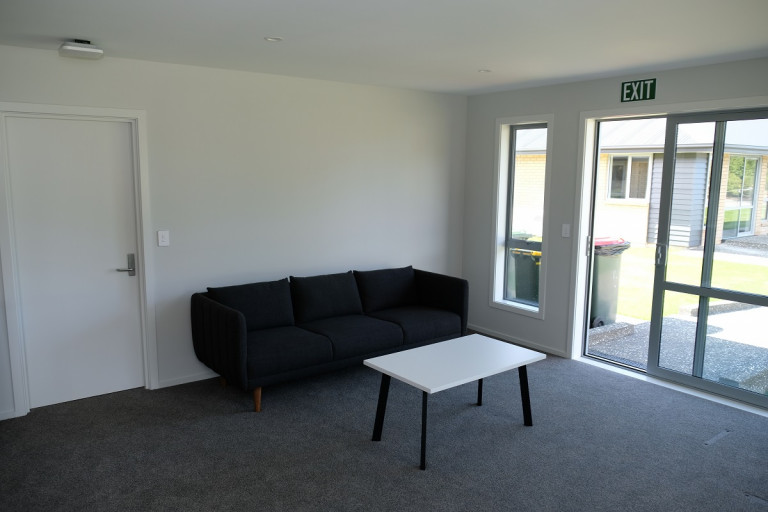 The lounge
The Farm Road Flats (with en suite) each have a spacious lounge with a ranch slider.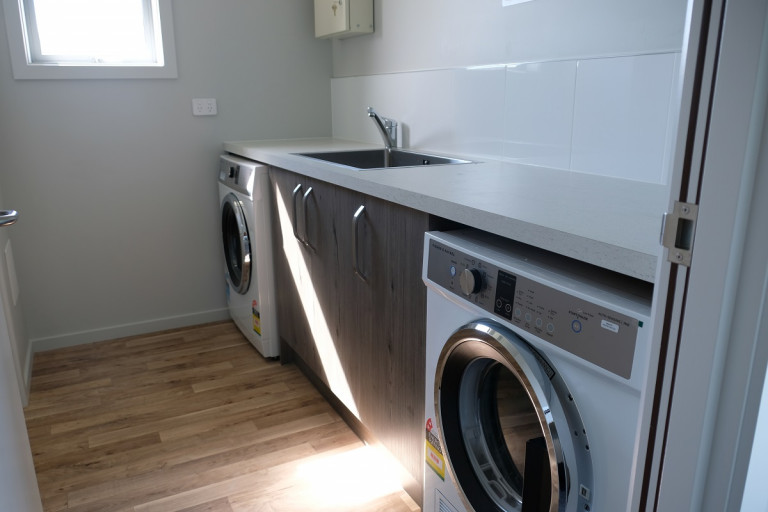 The laundry room
Each flat has a separate laundry room.
This options offers all the benefits of living at Farm Road, with its close-knit community feel and view of the playing fields. But as a bonus, you'll have your very own bathroom, so no queuing in morning. There are two units, each with five bedrooms with en suite facilities.
Rooms
Each unit has five bedrooms with en suite bathrooms, a kitchen, lounge and a laundry. Beds are king singles and each room has a desk, chair and wardrobe. There is also swipe access on every bedroom door for extra security.
Self catered
You'll need to make your own meals in your well-supplied kitchen. If you don't fancy cooking, you can always buy a meal from the Dining Hall (Te Kete Ika).
What does is cost?
2023 Full year price: $10,066
Book your campus tour
The best way to experience the campus and soak up the atmosphere is to see it for yourself. We arrange personalised guided tours of the campus on Mondays, Wednesdays and Fridays, at 10am and 2pm. You'll follow an itinerary designed just for you, so you can see the parts of campus that interest you the most. Tours take approximately 60 minutes. Book your tour.
Accommodation Office
Accommodation Services
Farm Road
Lincoln University campus