Flagship Science Facility - Waimarie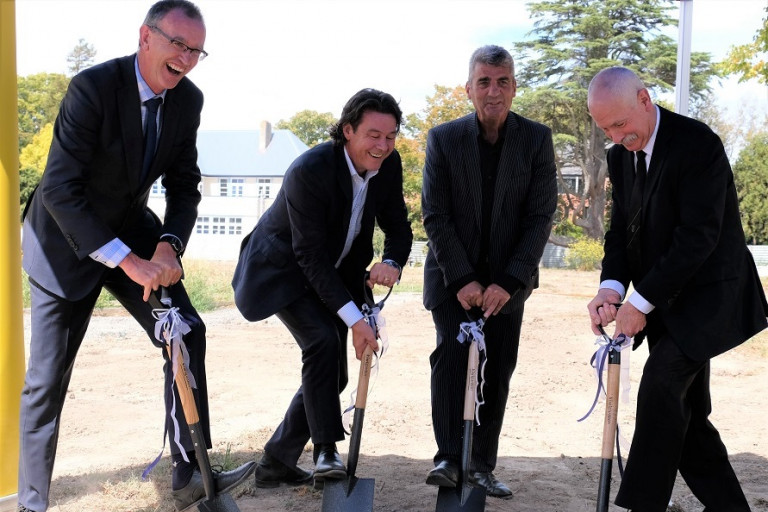 Breaking ground
Grant Edawards, Anthony Leighs, Bruce Gemmell and Bruce McKenzie breaking ground for the new science facility.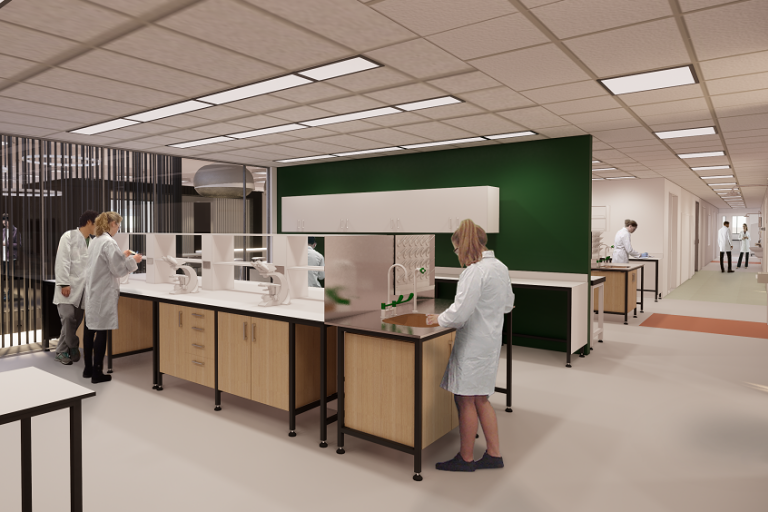 State-of-the-art lab spaces
The new building's layout will enable collaboration and cooperation across research projects.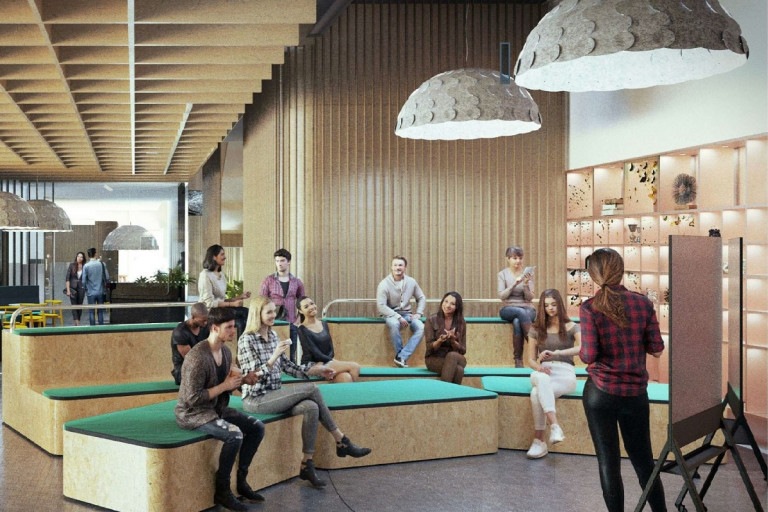 Ground floor gathering spaces
Waimarie will welcome visitors from all over campus and the wider science community.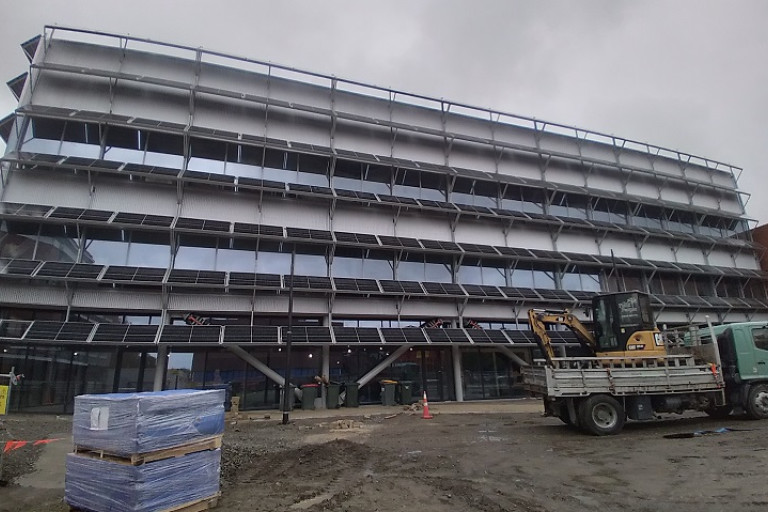 Solar facade
Waimarie features a wall-mounted solar array among its many sustainability attributes.
Waimarie education block now open
Waimarie's education block opened for business on Monday 17 July, hosting its first lectures at 9am.
The construction project for our flagship science facility was officially launched at a ground-breaking ceremony at the construction site in February 2021.
The new building, due for completion in mid-2023, will be a fit-for-future learning and research facility located within a bio-diverse park-like environment.
The new science facilities will comprise:
Modern, well-lit, climate-controlled learning areas, office workspace and collaboration spaces designed to suit the needs of students, staff, postgraduate researchers and our industry partners

State-of-the-art research laboratories and equipment

Contemporary teaching spaces

Adjustable meeting and conference zones

Multi-use social spaces

Café and heat-and-eat area

Purpose-built areas for specialist research activities.
In line with the University's sustainable infrastructure goals, the new building will have minimal environmental impact, featuring roof- and wall-mounted solar arrays, a ground-sourced heating/cooling system and a rainwater-fed toilet flushing system.
Waimarie teaching block opened July 2023
With the start of Semester 2 on 17 July 2023, Lincoln University also celebrated the opening of the teaching block of Waimarie.
The research block of Waimarie is due for completion later in July/August 2023.