Living in Lincoln
Our campus is in the Lincoln township, a thriving semi-rural community of around 8000 people.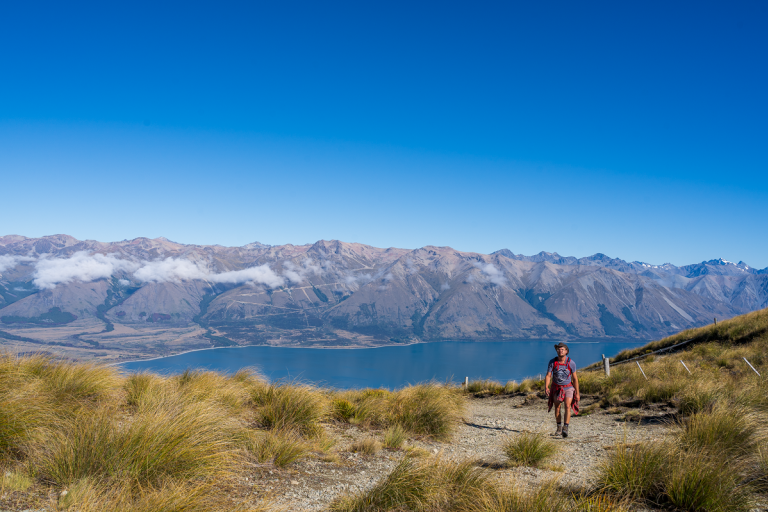 The Ōhau Track
Head for the walking/biking track at Lake Ōhau and enjoy amazing lake and mountain views.
Photo credit: Hollie Woodhouse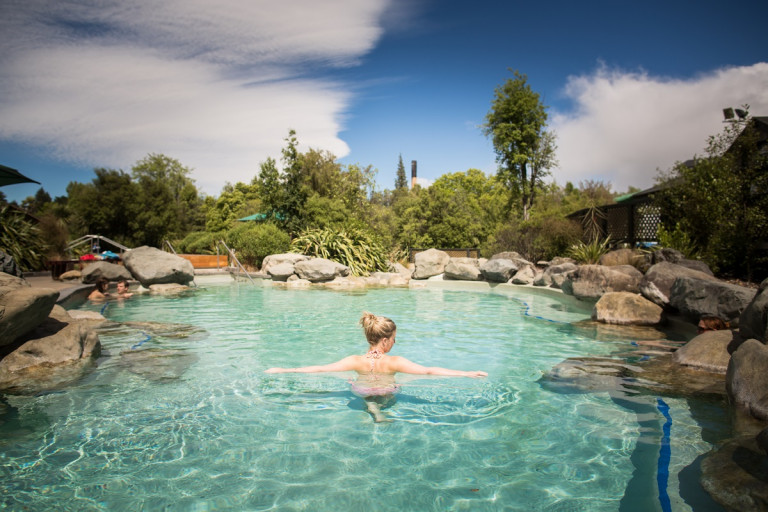 Hanmer Springs Hot Pools
Visit Hanmer Springs and enjoy stunning mountain views as you soak in the thermal pools.
Photo credit: Hanmer Springs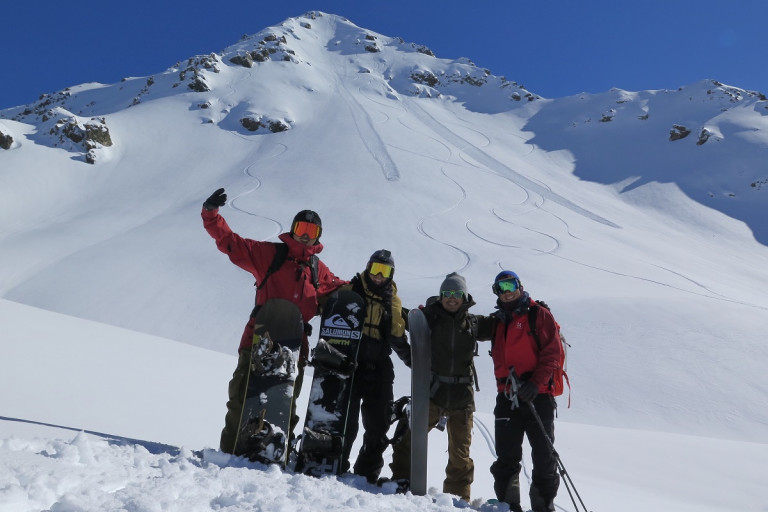 Skiing on the Tasman Glacier
If you love skiing, check out the locations near LU, including Aoraki/Mount Cook National Park.
Photo credit: Tai Naka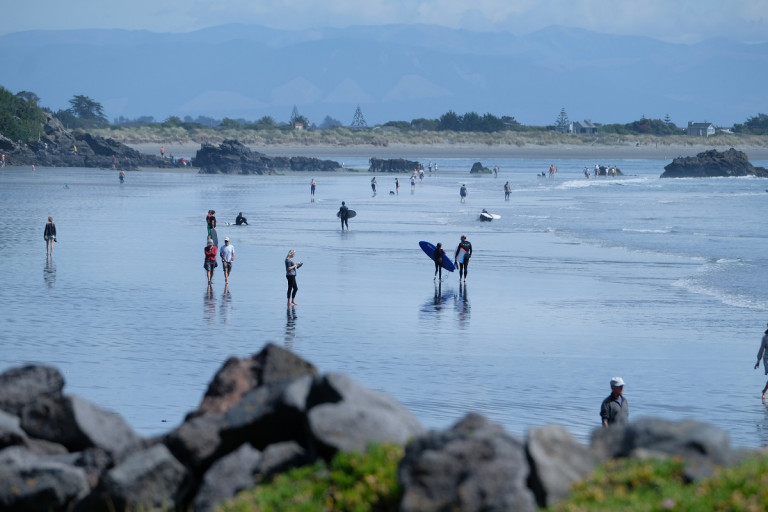 Sumner Beach
Swim, surf, or simply relax on the sand in Sumner.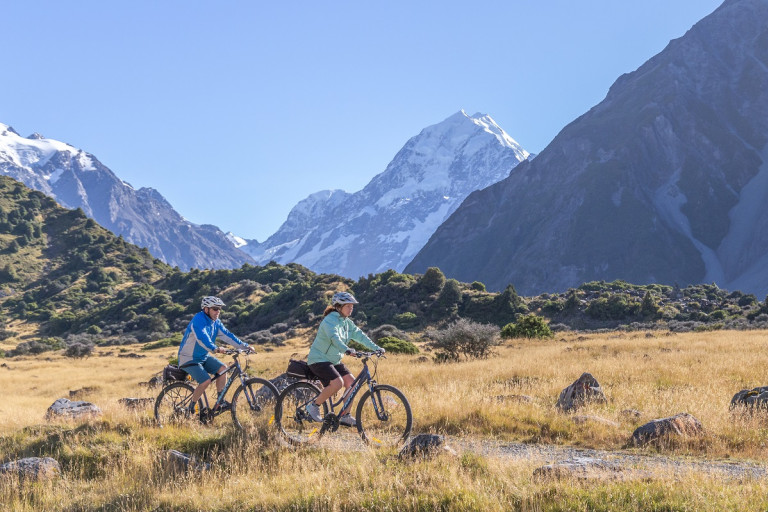 Biking in Canterbury
Enjoy the fantastic cycling facilities in Aoraki/Mount Cook National Park.
Photo credit: Rachel Gillespie
Lincoln is a super-friendly community with a great selection of eateries, cafés, pubs and other shops. There is also a local craft market and a farmers' market for buying locally-grown produce.
Culturally, Lincoln is a proud student town and the university brings an extra 4000 people to the area every semester. Local businesses go out of their way to make students feel welcome.
Ōtautahi Christchurch
Less than 30 minutes' drive from Lincoln is Aotearoa New Zealand's Garden City of Ōtautahi Christchurch. Christchurch is fast becoming one of the world's leading sustainable cities. With a bustling centre and vibrant night life, it's an ideal environment for students to call home.
If you need some retail therapy, you'll find an enticing range of boutique stores. There's also a constantly evolving selection of restaurants, cafés, bars and clubs to sample. Plus the Riverside Market provides a busy farmers' produce market in a sheltered, enclosed location.
Should you be feeling active, there are plenty of sports facilities and clubs in the city. And on the outskirts in the Port Hills, the Christchurch Adventure Park has zip lines, chairlifts and bike trails.
The Province of Canterbury
Canterbury offers an exciting variety of topography, from rolling farmland and rivers to snow-capped mountains. The Canterbury Plains are sandwiched between the Pacific Ocean and the majestic Southern Alps. And if you love snow sports, you'll be spoiled for choice. There are no fewer than 15 ski and snowboard fields in Canterbury, served by nearly 50 ski lifts. The nearest is less than two hours' drive from the Lincoln campus.
This amazing, picturesque region offers so much to see and do.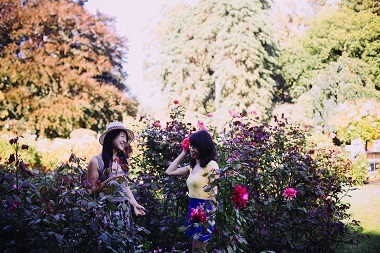 Photo credit: ChristchurchNZ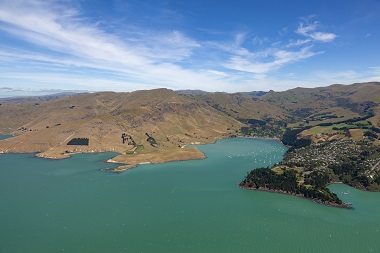 Photo credit: ChristchurchNZ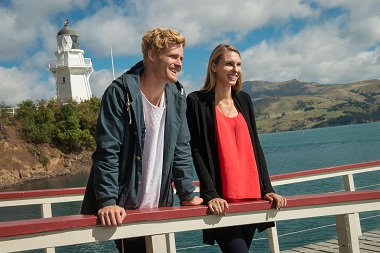 Photo credit: ChristchurchNZ