Study for free
Keen to grow your career with a postgraduate qualification? The Lincoln University fee waiver offer can deliver for you. T&Cs apply. Available to domestic students only.
The demand for qualified people in the food, fibre and environment sectors is only growing, and you can grasp those opportunities now, and for free, by taking advantage of the Lincoln University fee waiver offer.
It is only available until the end of 2023* so apply now to make sure you don't miss out.

Grow into your potential and be part of shaping a world that benefits from a greater relationship with the land.
Whether you want to strengthen your employability after completing an undergraduate degree, make a career change, or undertake tertiary study for the first time, these programmes present a multitude of opportunities.

*The fee waiver for the Certificate in University Studies and the Graduate Certificate and Graduate Diploma programmes ends with any teaching period started in 2022. Enrolments in courses in these programmes that start in 2023 are not covered by the fee waiver.
Fee waiver options extended
These programmes are now covered by the fee waiver until the end of 2023.
You'll only need to cover course-related costs (such as buying textbooks) and the Student Services Fee (although if you are studying online, this fee may be reduced).
*Please note: The fees waiver does not apply to the Graduate Certificate in Academic English, the Postgraduate Diploma in Water Resource Management, and the Master of Natural Resources Management and Ecological Engineering.
**The fee waiver applies to the 120 taught credits of all research master's degrees, but not to the 120 research credits.
Only available to domestic students (New Zealand citizens and permanent residents).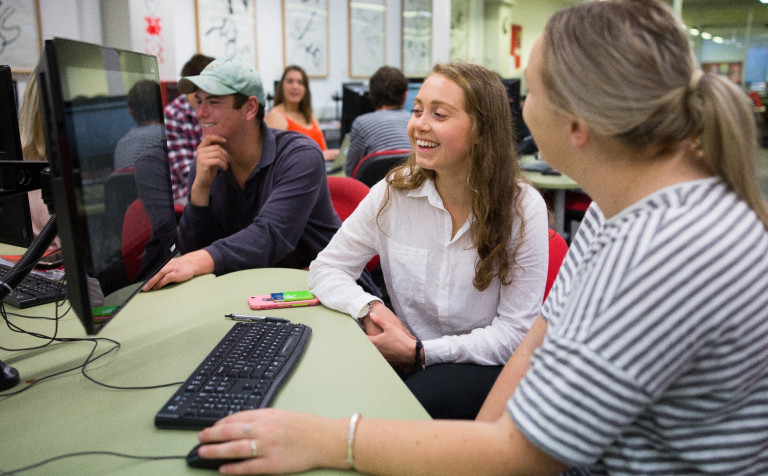 Need advice?
We have friendly advisors who can tell you more about Lincoln University and help you select the qualification that suits you best.