Children's University
Te Mātāpuna Mātātahi | Children's University encourages tamariki aged seven to 14 to take part in innovative learning activities outside their school day
What is it for?
Te Mātāpuna Mātātahi | Children's University aims to encourage lifelong learning and increase young people's aspirations for higher education. We work in partnership with the University of Canterbury to deliver the programme, which is the first of its kind in New Zealand.
How does it work?
Participating in the programme is quite simple:
Children and young people join the programme through their school or rūnaka
Then they are issued a Children's University Passport to Learning
By visiting Learning Destinations with their passport, tamariki get stamps to recognise their time spent learning.
Tamariki can access the Portal online where they can find out about these local destinations as well as online activities for when they can't get out and about.
Once 30+ hours of learning are reached, students can attend a graduation ceremony to celebrate their achievements.
Can students earn hours as part of their schoolwork?

No, the focus is on tamariki exploring different subject areas and new topics of their choosing, in their own time.
Will it cost a lot of money to earn hours?

No, many destinations are free entry, some offer discounted entry, all online activities are all free and we can provide printed activities if needed.
Schools and Rūnaka
Many schools report improved attendance and engagement with classroom learning as a result of participation with Children's University. If you wish to find out more about your school joining the programme, please contact georgia.huxtable@canterbury.ac.nz.
Schools that join the programme identify a coordinator who will be responsible for:
Liaising with Children's University to arrange enrolment and schedule events such as on-campus days and graduation.
Approving completed activities on the online portal and stamping the children's passports.
Keeping track of children's passport hours and providing an update each term.
Attending graduation.
How many children can participate from one school?

We can be very flexible and tailor this to individual school's needs.
When do children complete activities for their passports?

Children's University activities take place outside of school hours. Parents and caregivers can visit Learning Destinations with their tamariki after school, weekends, and holidays. Tamariki can complete activities found on the Portal anytime. Clubs and activities before or after school can also be counted.
Is there a cost for our school for being involved

There is a small membership fee for each child who enrols and there are scholarships available to ensure that this is not a barrier.
Learning Destinations
Learning destinations are locations or organisations that offer child-safe, educational opportunities and activities. These may include:
Museums
Galleries
Libraries
Recreation Centres
Arts and Crafts
How do you become a registered learning destination?

Contact our team through toby.johnson@canterbury.ac.nz . We will get back in contact to discuss options with you. Once we can progress the partnership, an agreement will be signed. After that we will settle on the activity or activities that will be a part of the programme. These activities will be loaded into the online portal that tamariki have access to.
What is required from a learning destination?

To be a learning destination, organisations work with Children's University and identify activities that are suitable. These are often activities that are already running. Information about the activities is then loaded onto the online portal that tamariki have access to.

When children attend a learning destination with their caregivers and complete the activities, they will approach a staff member for a stamp in their passport.
Our Team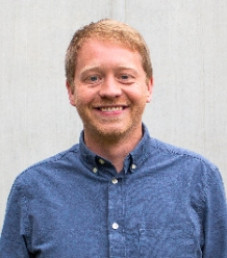 Jack Swannell
Programme Manager | Kaiwhakahaere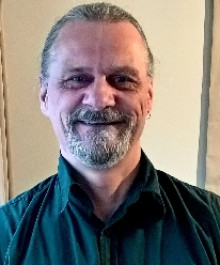 Toby Johnson
Learning Coordinator| Kairuruku Ako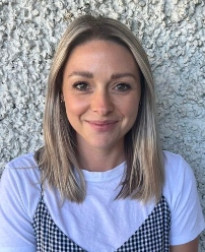 Georgia Huxtable
Puni Coordinator | Kairuruku Puni