Apply and Enrol
Beginning university is exciting and we are happy that you've chosen to join us on your educational journey.
Use this information to guide you through enrolment process. If you need help or want to ask a question, please get in touch.
There are two stages to enrolling with us.
First, you need to apply by making a study application.

When your application has been accepted, you then complete your enrolment.
2023 application deadlines for new students
If you are a new student, please note that you will need to submit your study application before the relevant deadline outlined below, depending on which semester you are applying for. We recommend applying early.


New international students (offshore)
November and January Summer School 2023: 29 September
Semester 1 2024: 30 November
New domestic students (and international students currently living and studying in New Zealand)
November and January Summer School 2023: 30 October
Semester 1 2024: 5 February
Note: If you are a current student looking to move to a higher level of study (such as from an undergraduate to a postgraduate programme), we highly recommend applying before the above deadlines, even if you are waiting on results for your current qualification.

Please contact us if you have any questions about our application deadlines.
What are your options?
To begin with, think about what you would like to study. There are many excellent options. Find out more about our study programmes here. Then check the minimum entry requirements for the programme you are interested in.
Attending our annual Open Day is useful, as it will give you the opportunity to talk to our lecturers and find out more about the qualifications you're interested in. You can also explore potential career opportunities, tour the campus and get a feel for life at Lincoln.
Apply to study at Lincoln University
Making a study application is a simple process. You can apply now, even if you are still waiting on exam results.
Here's how to apply to study with us:
1. Create your MyLinc Account:
Create an account and submit your application in MyLinc.
Use an email that you can access and a password you can remember. We recommend monitoring your email spam or junk folders for account verification emails. If these don't arrive, contact us for help.
2. Make your study application:
Once your MyLinc account is set up, log in to make your application. Let us know what you would like to study and give us as much information as you can, as this will help speed up your application. You can save your progress and come back later to complete your application.
We ask for information about:
Your chosen study programme
When you expect to start
Your previous study, including your last year of high school
Your English language test results (if English is not your first language)
Other documents to support your application if applicable.
If you are unable to provide your documents in your application, email them to mylinc@lincoln.ac.nz.
3. Monitor your emails
We'll keep in touch with you about your application via email and may ask for more information. Once we have everything we need, and if you meet the criteria for your chosen qualification, you will receive an offer letter via email.
4. Accept your offer on MyLinc
After you accept your offer on MyLinc, you'll receive instructions on how to complete your enrolment. You'll also get your LU username, password and email address. These are sent via email, so monitor your junk/spam folders.
5. Check any conditions in your Offer Letter
If we require supporting documentation, please supply that as soon as possible so we can move you through the enrolment process more quickly. If we've asked you to provide evidence of your identity, read the instructions carefully.
Complete your enrolment
Once you've accepted your offer to study, you can now complete your enrolment. We recommend that you start this process early to be ready for lectures. For semester 1 intakes, enrolment opens on 1 October. For all other intakes, you can enrol as soon as you have accepted your offer.
This is an exciting step because it's when you choose your courses for the upcoming semester. If you need help to make your decision, see your qualification for course plans and Course Advisor contact details.
Here's how you complete your enrolment:
1. View the course timetable
You create your own timetable, depending on the courses that you select each semester. Viewing the timetable helps you to understand what your schedule will look like before enrolling.
2. Know how you are funding your studies
During the enrolment process, we will ask you how you plan to pay your fees. If you're applying to StudyLink, you might not appear to be eligible until you enrol in your courses. Don't let that stop you from getting your application in as early as possible to prevent hold-ups.
Ensure you have considered scholarship options too.
3. Log into LUCAS
Use the instructions you received via email after accepting your offer. Login and look for the Tasks tile to see if there is anything on your 'To Do' list. After completing each task, you will either be assigned a new task or have the ability to select the Enrol tile to choose courses.
For most students, enrolment involves a combination of completing 'To Do' list tasks, enrolling in semesters and courses, and checking your emails in case we need important information to progress your enrolment.
4. Enrol in courses
When enrolling, first select the Term (semester) and then select Add Classes (courses to study within that semester). If the system won't allow you to progress, it is likely you have items in your 'To Do' List to complete.
If you enrol in a course and change your mind, that's okay, but you will need to act before the deadline to enrol in or change courses. See the Key Dates section for deadlines.
5. You've completed your enrolment
Once all your tasks are complete and you have enrolled in courses, you will get an email confirming your enrolment with information on what comes next. Well done.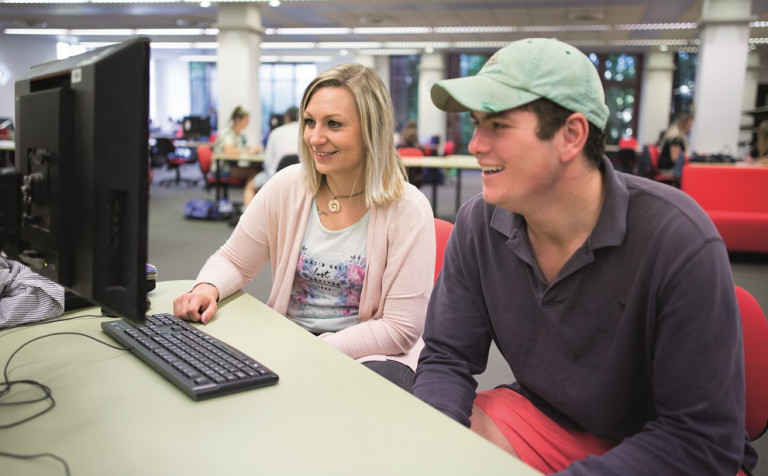 Need some help with applying or enrolling?
Remember, we are here to help guide you through the process, so be sure to contact us for assistance.