Grounded
A new era in student experience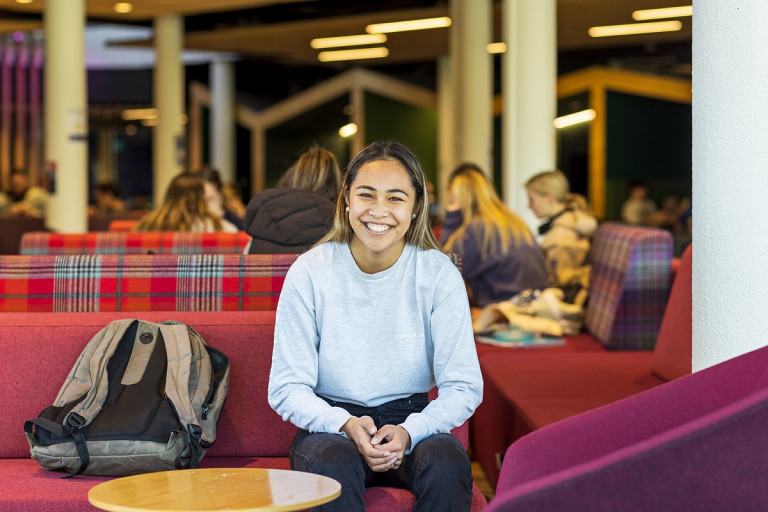 Social seating
There are plenty of social areas in Grounded for catching up or working collaboratively.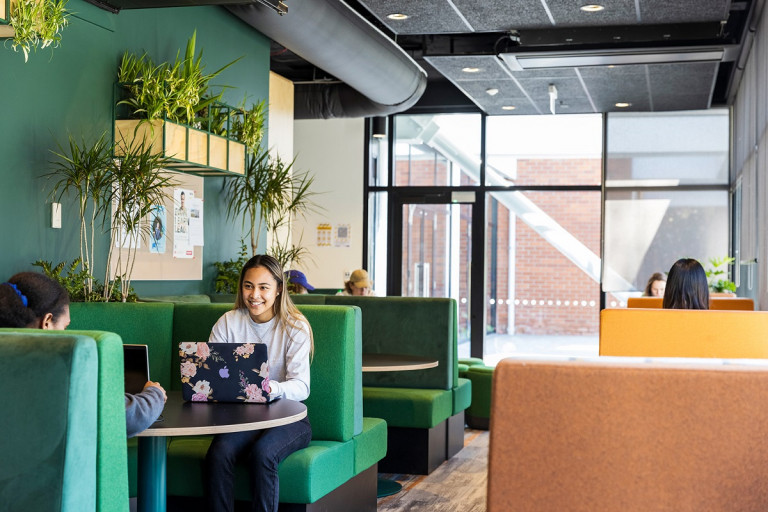 Collaborative spaces
Quiet nooks within the area allow for students to work together or de-stress.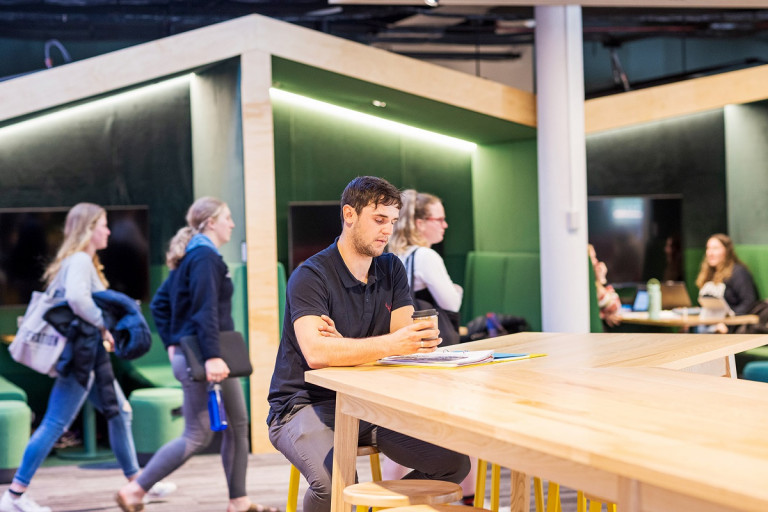 A central hub for students
Grounded is a vibrant and bustling student gathering space.
Located on the ground floor of the George Forbes Building, at the heart of our campus, Grounded is the vibrant and bustling hub of student life at Lincoln University.
Opened by then-Minister for the Community and Voluntary Sector Hon Poto Williams in July 2020, Grounded features a large cafe, mini-theatre, meeting rooms, work and collaboration spaces, comfortable seating areas, heat-and-eat areas and a games zone, all surrounded by a garden courtyard.
In its design phase, Grounded was heavily influenced by student feedback during a comprehensive process of consultation and participation, so the end result is a space that reflects the particular needs and preferences of a world-class student experience.
Students are at the core of everything we do at Lincoln University, and we're proud to provide them with an energising environment where they can collaborate, socialise, work and enjoy an experience that will help set them up for a lifetime of achievement.