Accounting students perform with distinction in CPA exams
09 December 2021 | News
Our Master of Professional Accounting (CPA) degree students have performed outstandingly in the exams they sit to achieve professional accreditation with CPA Australia.
CPA Australia is one of the world's largest accounting bodies with more than 168,000 members working in over 100 countries and regions.
Course Director, Dr Gloria Hao, described the exams as challenging and said their performances should be celebrated, with students achieving High Distinction and Distinction grades.
The areas examined included ethics and governance, strategic management accounting, financial reporting, global strategy and leadership, advanced audit and assurance and financial risk management.
Lincoln University is the only Registered Tuition Provider to offer the Certified Practising Accountant Australia Approved integrated course in Aotearoa-New Zealand.
Graduates of Lincoln's Master of Professional Accounting(CPA) are eligible for full CPA Australia membership after completing three years work experience.
Find out more about the programme.
The high achievers pictured are;
Image 1 clockwise from top left, Xiaohong Yang (Distinction), Sanjiwan Lal (High Distinction and Distinction), Vita Shen (Distinction), Kylie Oliver (three High Distinctions and one Distinction), Claire Tee (High Distinction), Simran (Distinction), Luke Willis (three High Distinctions)
Iamge 2: clockwise from top left, Si Yang (two High Distinctions and tow Distinctions), Anita Godwa (Distinction), Rhonda Jacques (four High Distinctions), Rui Zhang (two High Distinctions), Gemma Austria (Distinction), Sho Tsuji (Distinction)
Not pictured;Silver Bai (High Distinction).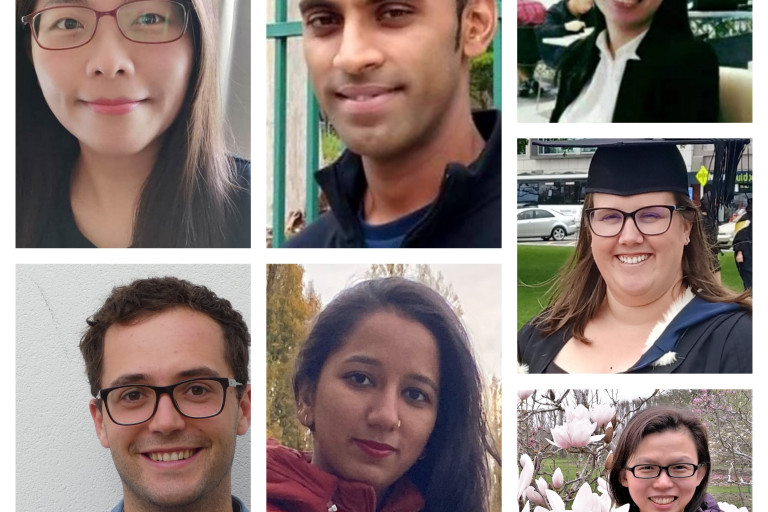 High Achievers
High achievers