Alumni do regional final clean sweep
05 April 2022 | News
Lincoln alumni had a fantastic showing in the weekend's Northern FMG Young Farmer of the Year regional final, taking out the top three placings.
Tim Dangen won the event, the last of the regional finals, and will be heading to July's Grand Final, with Lisa Kendall second and Sam Waugh third.
Tim holds a Bachelor of Commerce (Agriculture) from Lincoln and works as a beef farmer and calf rearer in Muriwai.
Lisa, who made the Grand Final previously, has a Diploma in Agriculture and a Diploma in Farm Management, and runs her own consultancy business, Nurture Farming Ltd.
Bachelor of Commerce (Agriculture) graduate Sam is a Farm Consultant at FarmRight.
Entries for the FMG Young Farmer of the Year were up 30% this year despite the uncertainty that resulted from the pandemic.
Lincoln University is a proud sponsor of the event, with the Grand Final taking place in Whangarei from 7-9 July.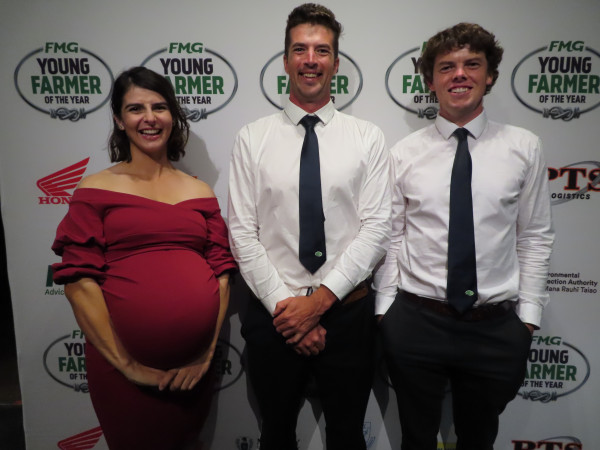 From left: Lisa Kendall, Tim Dangen and Sam Waugh.