Alumni readying for Young Farmer finale
20 May 2022 | News
The FMG Young Farmer of the Year Grand Final is fast approaching and the university will be keenly following the build-up, especially the fortunes of the three Lincoln alumni taking part.
The schedule for the three-day event in Whangārei from 7-9 July is set, and as a proud sponsor, Lincoln will be there to lend a hand and celebrate the young ag talent on show.
Finalists include Bachelor of Commerce (Agriculture) graduate Tim Dangen, Bachelor of Commerce (Rural Valuation and Agricultural Management) graduate Jonny Brown, and Diploma in Agriculture and Diploma in Farm Management holder Tom Adkins.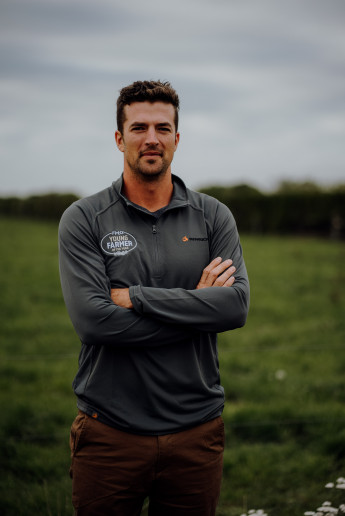 Tim Dangen
Tim, a calf rearer and beef farmer in Muriwai, qualified at the Northern Regional Final.
He wants to use his as profile as Northern FMG Young Farmer of the Year to showcase the opportunities involved in the sector and "make farming sexy again".
He said his main test in the Grand Final will be his memory and quiz speed, as he can be a bit slow to hit the buzzer, despite knowing the answer.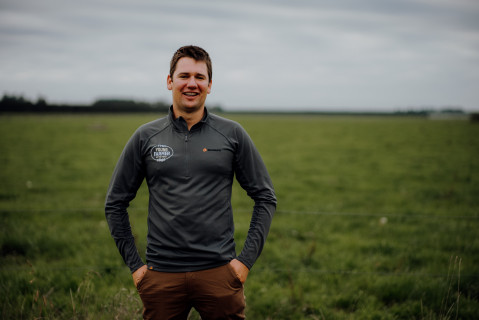 Jonny Brown
Jonny, a dairy farm manager, is representing the Tasman region.
He wants to make dairy farming an industry he's proud to work in and leave it a better place for his two sons if they are to follow in his footsteps one day.
He will be utilising his friends to test him on all aspects of the primary industries.
"There's a lot of hard work ahead. I'm going to have to polish up on a lot of things," he said.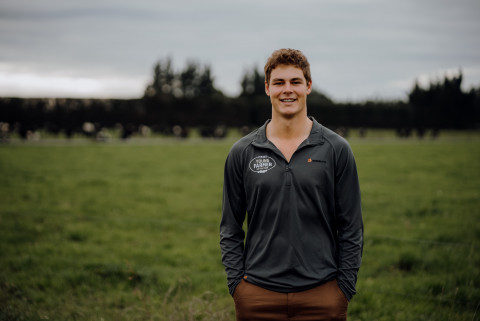 Tom Adkin
Tom has spent the last two years as a block manager on Caberfeidh Station, and is representing Aorangi.
He hadn't expected to win his way through.
"I came to give it a good crack, take it all in and prepare for future Regional Finals."
He will now be busy building on his knowledge and skills to take on the other six finalists in the contest based on four pillars – agri-skills, agri-business, agri-sports and agri-knowledge.
Learn more about studying agriculture at New Zealand's specialist land-based university here.