Award winner's sporting talent recognised early
08 November 2023 | News
Jasmine Donald has been juggling top-level sport and studying for a long time.
The precocious football talent was first picked by the Tasman United Women's Senior Team to play in the Christchurch Women's Premier League as a 12-year-old.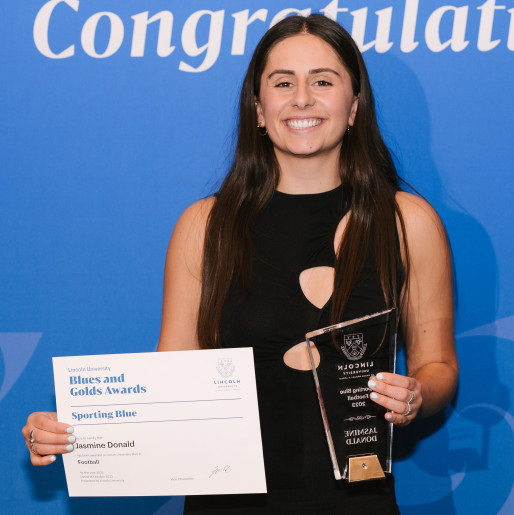 She was the recent recipient of a Blues Award, which recognise sporting achievement by Lincoln students, and has been a Sports Scholar for the last three years while undertaking a Bachelor of Environmental Policy and Planning (Honours).
Jasmine grew up in Nelson, and was a Nelson College for Girls pupil before her football talents were again recognised, this time moving halfway through Year 11 to Christchurch to take up a sports scholarship at St Andrew's College.
She still plays in the Christchurch League for the Universities club, but has also turned out for Canterbury United Pride for the last five years in the National Women's League, helping them win it in 2018, 2019 and 2020.
Of Taranaki iwi, this year she was part of Ngā Wahine Whanapoikiri, the New Zealand Māori women's side who played against the Australian Indigenous side in a three-test series, and was proud to be named as captain for one of the matches.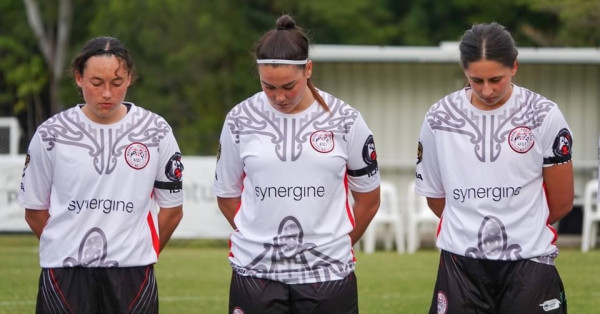 She first made the team in 2020 in a series against the same opponents, while the year before she travelled to America to play for the New Zealand Secondary School U19 Girl's team and captained the side.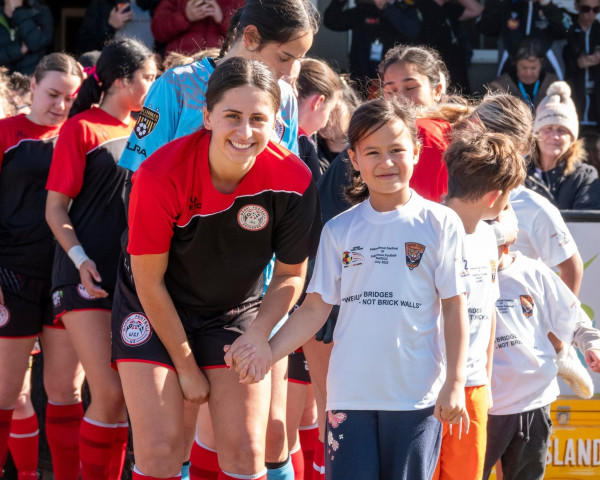 Images: Jasmine as part of the Ngā Wahine Whanapoikiri side in Australia.
She also coaches the U16 Girl's South Island Māori football team.
"It can get pretty hectic with sport and managing full-time study," Jasmine said.
"I feel fortunate to have been a part of the sports scholarship program for the past three years and this has definitely helped when balancing these commitments.
"Having such a good gym facility on site I am able to use this and then head over to uni which gives me a lot more time to focus on my studies."
"Once I have graduated, I hope to continue playing football to a high level and I'm excited to be able to play for Ngā Wahine Whanapoikiri, as well as about the future of the team."
But she doesn't only have sport in her sights.
She is part of Lincoln's Māori student association Te Awhioraki and was in the Kapa Haka group which performed at the recent Te Huinga Tauira.
"Being a part of Te Awhioraki has also been a big highlight with another group of mates.
"Finishing university, my aim dream job is to secure a role as a graduate planner working with iwi. The opportunity of working with an iwi really excites me and would be a natural fit with my love of planning."