Braving the Dragons' Den
24 March 2023 | News
Students bravely stepped into the Dragons' Den this week to earn the right to challenge universities from around the world.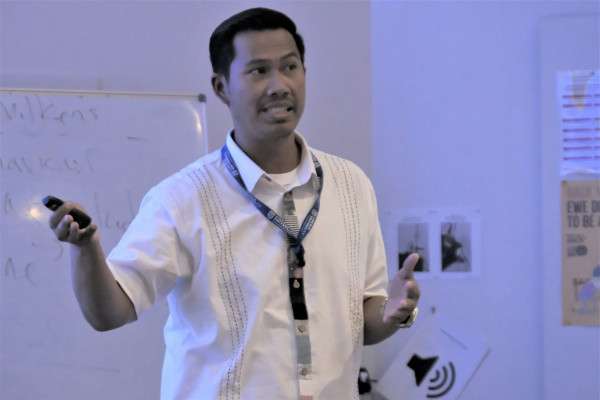 Radya Mahardika

Lincoln University is co-hosting the 33rd International Food and Agribusiness Management Association Annual Conference, which focuses on Transforming the Global Food & Fibre System. The Student Case Competition is an important part of the event, with universities around the world sending teams to compete to solve real business problems.

To become part of the Lincoln team entering the competition, the students had to don their metaphorical armour and face the dragons, a panel of their lecturers and other experts, in a concept taken from the reality television show of the same name, where participants pitch ideas in front of hard-nosed business tycoons.

It was a trial by fire.

The students had two minutes to talk engagingly, with the help of up to three slides, about challenges facing the agrifood sector in the developing and/or developed world.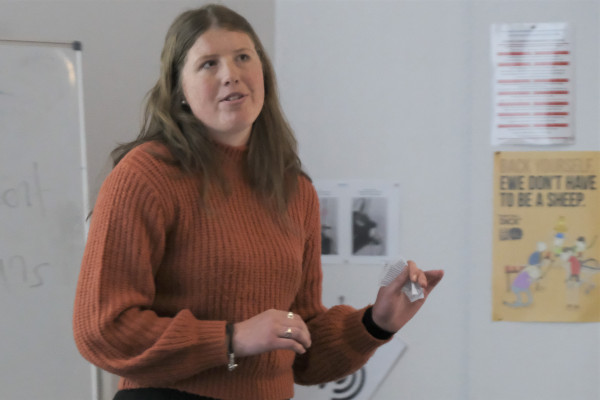 Georgia Moody

Georgia Moody discussed growing population and food insecurity, while Radya Mahardika talked about food loss and food waste and Grace Moscrip looked at regulatory pressures affecting productivity.

Others tackled climate change, the need for mechanisation in developing countries, disinformation, a shortage of future farmers in some of their home countries and a need for a branding campaign to change their image, corruption, biosecurity risks, and resilience in times of crisis, such as in Ukraine.

From here, a final 10 will form the team to take on the world.

Organiser Dan Smith complimented all the participants' presentation skills and said he would be happy for any of them to represent Lincoln.

Now it's up to the dragons.

The 33rd International Food and Agribusiness Management Association Annual Conference runs from June 17-20 in Christchurch.

Day 1 and Day 2 of the conference will be held on the Lincoln University campus with the academic symposium, which features more than 120 international scholars presenting their research papers on topics related to the global food system. The symposium runs in conjunction with the global Student Case Competition, so Lincoln will have home-ground advantage.

Main picture: Grace Moscrip