Ivey West and Memorial Hall to be redeveloped
21 March 2023 | News
In late 2022, Lincoln University announced a project to reconstruct and restore Ivey West and Memorial Hall, two of the University's most recognisable buildings which were severely damaged in the 2010/2011Canterbury earthquakes.
The redevelopment project, which commenced in December 2022, will comprise structural strengthening, weathertightness and internal refurbishment works for the revered buildings.
Prior to the earthquakes, these iconic Category 1 historic buildings afforded a striking focal point to the Lincoln campus, but since 2010 they have been sequestered behind safety fencing while options for reconstruction were considered.
So it has been a huge boost for Lincoln University to be able to confirm to the community the redevelopment of these buildings and their eventual redeployment as key campus assets.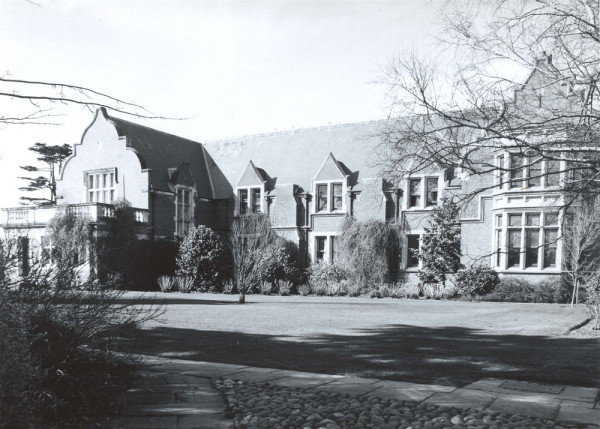 Ivey Hall west wing in earlier times
A campus experience that is second-to-none
Lincoln University is deeply committed to providing a vibrant, accessible and biodiverse campus experience where students are inspired to grow their best futures, and where staff, industry partners and the wider community feel welcomed and uplifted.
On completion of the Ivey West and Memorial Hall redevelopment project, these stunning campus taonga will reclaim their status at the heart of the campus and will once again be a focal point for the University's proud history.
Redevelopment project
Cook Brothers Construction have been appointed as the main contractor to lead the redevelopment project, and their team moved in to set up the construction site in late 2022.
All external structures and artworks within the project zone have been deconstructed and put into storage until they can be returned to the redeveloped site. Before being moved, they were scanned to ensure their structural integrity is maintained through the reconstruction process.
A detailed landscape design, incorporating existing landscape features, is in the planning phase.
The project is expected to be completed by mid-2024 – well before the University's planned 150th anniversary celebrations in 2028.
Fun fact: the fence that Cook Brothers have installed around the Ivey West and Memorial Hall construction site is Saveboard, a low-carbon building material made from upcycled packaging like milk cartons, coffee cups and soft plastics.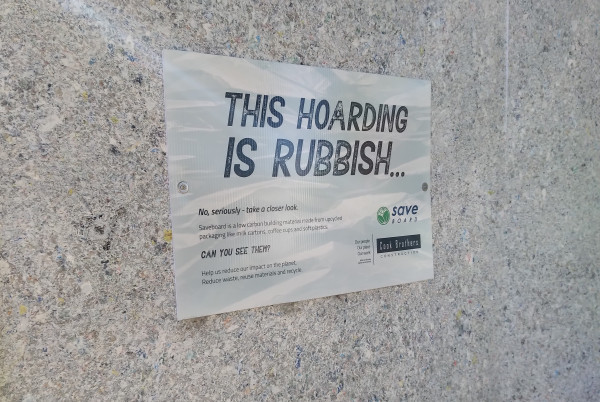 Post reconstruction use and occupancy
The redeveloped interior of Ivey West and Memorial Hall will be home to the Office of Māori and Pasifika Development, the strategic communications and alumni team and the Vice-Chancellor's office, including the Senior Leadership Team.
The internal layout will also feature meeting rooms, function areas, a museum to showcase elements of the University's history and heritage, and will include exhibition spaces to display key works from the University's renowned art collection. The multi-use spaces will be capable of hosting public events, seminars, and occasional lectures.
For media enquiries email media@lincoln.ac.nz or phone 03 325 3827