New research centre signals step change for plant production industry
15 July 2022 | News
Lincoln University formalised a Memorandum of Understanding with the board of New Zealand Plant Producers Inc (NZPPI) at a signing ceremony on 7 July.
The agreement will see the launch of a centre to provide education, research and extension capability and capacity-building programmes for the plant production industry in Aotearoa.
The new research centre, based at Lincoln University, will comprise research and education facilities and equipment, access to science capability and knowledge, a central administrative function, as well as physical premises for hosting conferences, workshops and other collaborative gatherings of industry leaders.
The new centre will be at the hub of a more open innovation and knowledge network that will be positioned to rapidly initiate and accelerate the transfer and adoption of new science and technology throughout all regions of Aotearoa.
Historically, New Zealand's research model in horticulture and forestry has been based around the long-term national priorities of biosecurity, the environment and growth of the export sector.
The new research centre will be targeted to the domestic horticulture sector, working collaboratively with domestic plant growers and marketers, and focusing on topics that support productivity and problem solving in the here and now.
The demand for plants has increased between 10-20% per annum over the last three years, and to date meeting this demand has often been achieved through new investment in capital and labour, rather than innovation and productivity improvements.
The research centre will provide a structured and consistent investment in research, extension and education to deliver a more productive and sustainable future for the horticulture industry.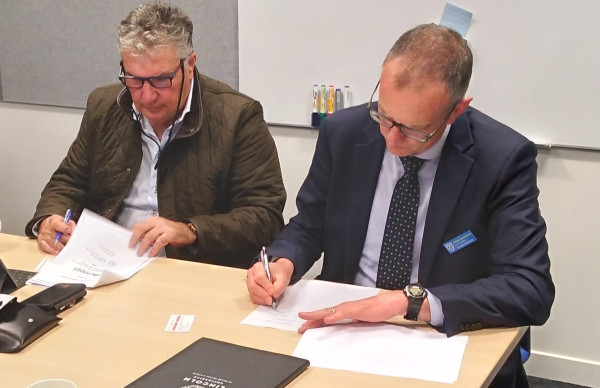 NZPPI CEO Matthew Dolan said the new agreement signalled a step change for the plant production industry: "The new centre will put plant producers in the driving seat, making science and education relevant and accessible, as well as faster and more cost-effective.
"This is an amazing time for our industry. Aotearoa has a strong history as one of the world's leading plant producers. After more than 20 years of decline in our research and training systems, this is our opportunity to get back on track.
In signing the MoU Professor Grant Edwards said the new agreement underlined the University's commitment to helping solve the grand challenges facing the land-based sector through world-leading research and education.
"Our new collaboration with Aotearoa's plant growers and marketers further strengthen Lincoln University's reputation and status as the preferred strategic partner for the horticulture industry."
For media enquiries email media@lincoln.ac.nz or phone 03 325 3827.