Scrutinising Trade Me plant sales part of biosecurity project
01 April 2022 | News
If you bought or sold a plant on Trade Me between 2012 and 2019 Maddie Marshall knows about it.
The Lincoln University PhD candidate looks at the plant sales that have taken place on the website in that period to use the information in bioprotection schemes and biosecurity responses.
"It is not specifically looking at pathogen and pest spread, but is structured to identify the volume of plants being sold and what suburbs are of highest influence to the sales networks.
"Then, if a pest or pathogen were to emerge that threatened a specific plant variety, the informal plant trade has been pre-characterised and precautions can be undertaken in the most critical places."
Maddie features in a new article on the Bioheritage NZ website. She is part of Biosecurity Network Interventions project, led by Lincoln University Distinguished Professor Phillip Hulme.
Her work involves examining three different plant trade systems within New Zealand: forestry, nurseries, and the Trade Me transactions.
In the forestry industry she has looked at where trees are purchased from and where they are sold to, and the system's vulnerability to pathogen introduction.
Her examination of the plant nursery trade network, through gauging MPI's response to the myrtle rust invasion, hopes to identify lessons that could be applied to future invasions of a similar nature.
Maddie said in the article the value of detailed record keeping had been highlighted throughout her research.
New Zealand was very vulnerable to pest and pathogen introduction, and the ornamental plant trade was "a well-documented vector for transmitting pests and pathogens over long distances,"
"If people could keep records of what they are selling and where to even within a couple of months, I think that would be beneficial."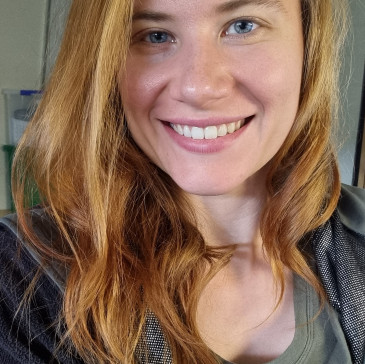 Maddie Marshall