Young winemaking alum inspires the next generation
18 October 2023 | News
Current Lincoln University students and young alumni were treated to two very special wine tasting events recently, hosted by celebrated winemaker and alumnus, Alun Kilby.
Alun, who was named Tonnellerie de Mercurey Young Winemaker of the Year in 2022, returned to his alma mater on 10 October to speak with viticulture and oenology students about his experiences in the field and provide a selection of Chardonnays for them to critique. The aim of the tasting session was to demonstrate the range of flavours and price points present in New Zealand Chardonnay.

The festivities continued that evening, with Alun welcoming a group of GOLD (Graduates of the Last Decade) Lincoln University alumni to KONG in the central city for a launch and tasting session of a new Riesling he had recently developed.

Alun began his winemaking journey early on in life, having spent time as a child making fruit wines with his mum. From there, he began working in a winery each summer as a teenager, which inspired him to pursue Lincoln University's Bachelor of Viticulture and Oenology.

Not long before winning Young Winemaker of the Year, Alun told the Marlborough Express that he took on his first vintage with his now full-time employers, Marisco Vineyards, in 2014.

"I absolutely loved it, I loved the vibe, I loved the people. I realised, 'this is me.'"

He said he had been inundated with opportunities since winning Young Winemaker of the Year and encouraged the current Lincoln students to "give it a shot" once they completed their studies.

The two events in Lincoln and Christchurch provided an ideal opportunity for Alun to inspire the next generation of winemakers with his knowledge and skill, as well as connect with like-minded alumni.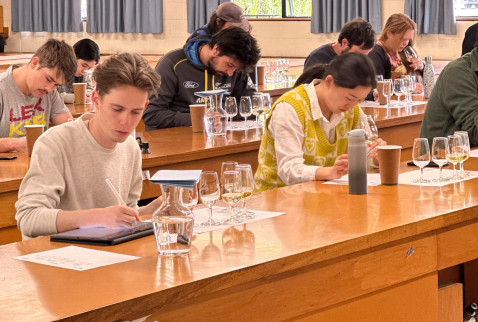 Lincoln University viticulture and oenology students sample several different types of Chardonnay as part of Alun Kilby's wine tasting activity.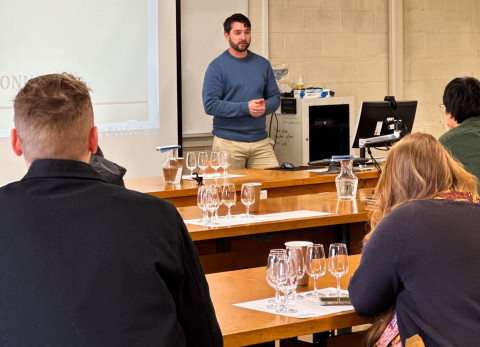 Alun speaks to the students about his experiences in the winemaking industry.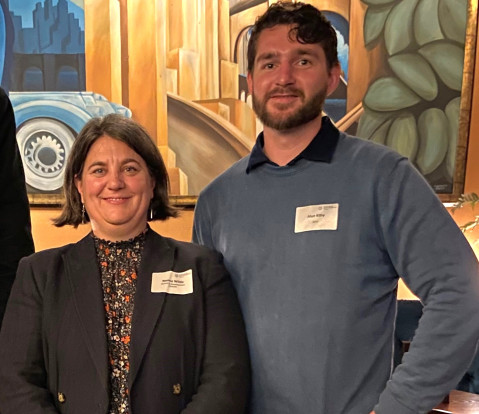 Alumni & Development Manager Naomi Wilde and Alun Kilby during the GOLD alumni event at KONG in the central city.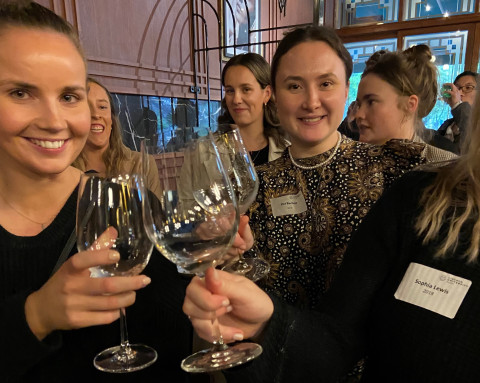 Young alumni prepare to sample Alun's new Riesling.