Get to know the Rams before Club Day
15 May 2023 | News
With Lincoln University's Rugby Club Day fast approaching, here are some of the Rams who will be in action.
Lincoln is celebrating the day with a DJ, free barbecue, giveaways and top quality rugby from all of our teams on their home ground from 11.30am.

An aftermatch function will be held at at the campus cafe, Mrs O's, to support the auction of special one-off Rams jerseys to raise funds for the rural wellbeing programme, Farmstrong. The jerseys are signed by alumni All Blacks, with Farmstrong ambassador Sam Whitelock attending the aftermatch to discuss the cause.

Player profiles
Lock and flanker Johnny Lee is a second-year Sports Scholar and Ram, as well as being in his second year of a Bachelor of Commerce degree, majoring in Supply Chain Management.

He said the scholarship and the university's high graduate employment rate drew him to study at Lincoln, and he aspires to become a supply chain manager at Mainfreight.

"My favourite thing about the Rams is the inclusive culture. My career highlight is my debut game and the bus ride back to Christchurch."

Christ's College First XV, Crusader Knights 2021, Canterbury U19 2022, Canterbury U20 2023

Mason Allison is a second-year Ram, first-year Sports Scholar and in his second year of a Bachelor of Commerce, majoring in Supply Chain Management.

The first five-eighth chose Lincoln because of the university's sporting and academic opportunities.

"The most enjoyable part of being in the Rams is the professional environment that has been created over the years and wanting to maintain that standard."

Outside of rugby, he enjoys diving and other water-related activities.

St Bede's College First XV 3 years, Crusader Knights 2020, Canterbury U19 2022, Crusaders U20 Wider Squad 2022
Lock/flanker and third-year Ram, Cormac Dods, is in his third year of a Bachelor of Commerce, majoring in Supply Chain Management.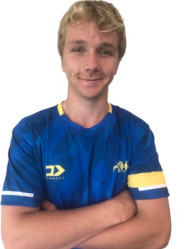 "I first became aware of Lincoln University because of the job success students have after graduation, and also because of recent family members' involvement at the uni. I thought Lincoln offered the most for the degree I wanted to participate in."

A highlight was scoring in the Belfast game in round two this year.

"My career aspirations would be to grow as a player on and off the field. I also want to get experience with some distribution companies in Christchurch and do a bit of networking with business owners that have a lot of experience in logistics. I would also like to take my degree overseas.

"My favourite player is Tony Woodcock, but my mentor is my father, as he's what I look up to and he has great advice and is very determined."

Cormac's hobbies outside of rugby are freediving and hunting.

Christ's College First XV in 2019, 2020, Canterbury U19 in 2021 and 2022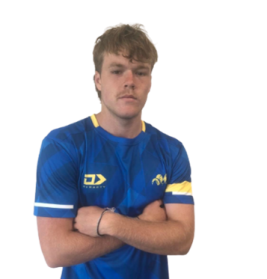 First five-eighth and fullback Callum Summerfield is a first-year Ram, first-year Sports Scholar and in his first year of a Bachelor of Commerce, majoring in Supply Chain Management.

"Lincoln Uni is the closest university to home (Darfield). I've heard great things about the scholarship program and the culture at Lincoln, and so far I'm absolutely loving it," he said.

"The thing I love most about the Rams is the support everyone gives each other. The older boys helping out and the coaching we get is unbelievable.

"Career wise, I would love to try make it professionally in rugby whether it is in New Zealand, or any opportunities overseas then come back to NZ to work.

"My favourite player is Richie Mounga. My mentors have been family and past rugby coaches. Outside of rugby, I like being with my friends or family. I enjoy playing golf as another hobby."

Christ's College First XV 2021-22 , Crusader Schools 2022

Prop Liam Pratt is a third-year Sports Scholar, Ram and student of the Bachelor of Commerce, majoring in Accounting and Finance.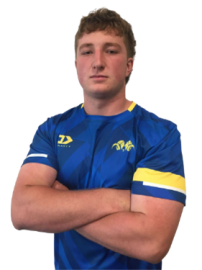 "I came to Lincoln as I heard so many positive things about the sports programme and thought it would be a perfect fit for me to further my education while pursuing my sporting aspirations.

"I love playing for the Rams because of the hard-working people involved in our club, our awesome on-and-off field culture and the high level we are expected to play at.

"My future aspirations include achieving a cap for the Southland Stags and then becoming an integral part of the Mainfreight organisation."

His favourite players include Ben Tameifuna and Joe Moody, and outside of rugby he enjoys collecting stamps, reading and developing his musical skills, particularly with mixing drum and base.

Christ's College 1st XV 2 years, Canterbury U19,Crusaders U20, Canterbury B, NZ Barbarians U21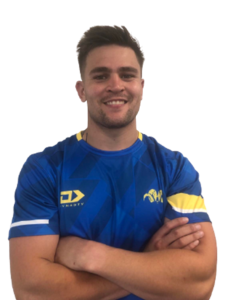 Centre Tahu Kaa has been part of the Rams squad for five years and said he was "privileged to be part of the (premiership) winning 2020 side".

"I heard about the Sports Scholarship, and pushed forward with the idea due to the development of my rugby along with a degree on offer. The history of the club along with the alumni speaks for itself, so it was a no-brainer.

"The competitive drive and culture to do better that pushes each other in their aspirations to go further in their rugby career is what is extremely special about LU Rugby."

He recently graduated with a Bachelor of Sport and Recreation Management and is employed by the Selwyn Sports Trust, and occasionally works with the Crusaders marketing team.

His aspiration is to play professionally and his favourite players are Charlie Ngātai, Sean Maitland and Ma'a Nonu.

"I enjoy spending time with my family, especially my nephew and my partner when not at work or playing rugby."

1st XV CBHS 2016, 17,18, Crusader Knights, NZ Māori U18 and NZ Schools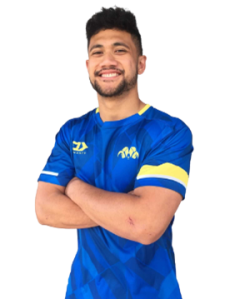 Halfback Brian Lealiifano is in his fourth and final year of a Bachelor of Commerce, majoring in Supply Chain Management, and is also a fourth-year Sports Scholar.

"Lincoln came to my high school, Sacred Heart College and spoke about their programme especially around rugby and what they offered. Main reason was the thought of being able to do rugby and study at the same time.

"I enjoy being part of the Rams for the level of professionalism in their programme that sets you up to play the next level. I thoroughly enjoy the brotherhood within the Rams.

"One of my career aspirations is to be a professional rugby player, Secondly, I want to run my own business, be a manager or manage the supply chain of a company."

His favourite player is Antoine Dupont, and when not playing rugby going to the beach, exploring new places, hiking, hanging out with mates and playing board games.

Sacred Heart College 1st XV in 2019. Auckland U18, Blues 18, NZSS Barbarians, NZSS Condor 7s (captain 2019) U19 Canterbury, U20 Crusaders, Canterbury Development, Crusaders Development and recently selected into NZ Universities team.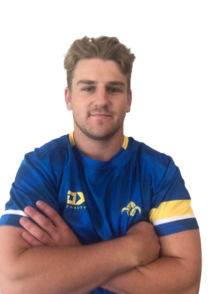 Captain and hooker Harrison Dakin is in his fourth year of his Bachelor of Land and Property Management degree, and is a third year Ram.

"Lincoln had the degree I wanted to do, I was always keen to carry on my rugby so after being lucky enough to be offered a rugby scholarship, it was a no brainer to come down.

"I've always known about Lincoln as both my parents attended and met each other here."

His career highlight is debuting for NZ Universities in 2021.

"What I enjoy most about the Rams is the culture the team has along with being able to meet and make mates with people from all around the country and sometimes the world.

"My dream is to one day be able to say my job is professional rugby player, whether that be in NZ or overseas."

His favourite player is Keven Mealamu, and he loves brewing his own or finding the perfect morning coffee, and a round of golf.

St Kentigern College 1st XV 2years, NZ Universities 2021,2022, 2023, Canterbury U19, Cantabs Rugby Team 2021, 2022.