Seat in New Zealand eight hard-earned
21 June 2023 | News
Lincoln student Oliver Duncan had to undergo an arduous selection process to be picked to cox the New Zealand U21 men's eight.
The invitational trials held at Rowing NZ at Lake Karapiro involved submitting voice recordings of his coxing during races, an interview with a panel of selectors, and then on-water trials in the eights.

He must have impressed, as he will be racing there against the Australian U21 team at the end of July.

Oliver first got in the boat at Hamilton Boys' High School and managed to win the Maadi Cup in his final season in 2022. He was also selected to cox the North Island U18 girls' sweep squad in 2021.

He came to Lincoln to study a Bachelor of Agribusiness and Food Marketing degree because of his passion for the agriculture industry.

"It comes from my upbringing on a dairy farm," he said.

"Career-wise I would like to work my way into a position of influence within New Zealand agriculture where I am able to implement and guide change within the industry to ensure that we remain at the forefront of innovation and are able to carry on sustainably into the future."

His sporting goals are also lofty and would see him follow in the wake of another Lincoln cox, Olympic gold medallist Sam Bosworth.

"My goal for this coming summer season is to win the men's senior eight and premier eight with the Waikato Rowing Club at the nationals.

"I am then aiming to be selected for the New Zealand U23 squad over the 2024 winter.

"My ultimate sporting goal is to be selected into either the men's or women's eight for both the 2028 Los Angeles Olympics and the 2032 Brisbane Olympics."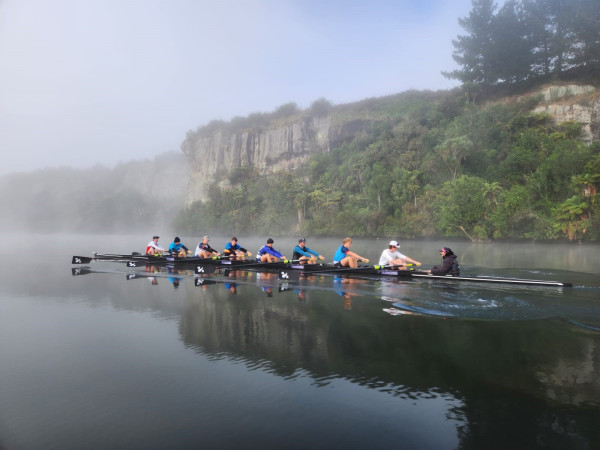 Training on Lake Karapiro.